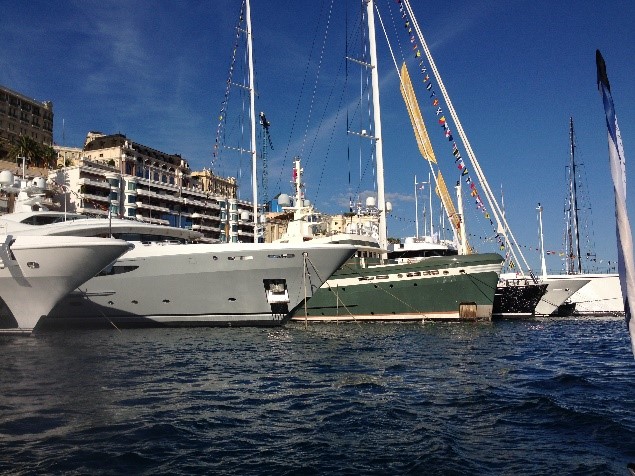 Crew turnover - still an issue .... and counting!
The Islander – November 2015
< Back How can we overcome the barriers to leadership development in the industry?
As the industry is set to expand even further in the coming years, experienced crew have little difficulty finding work. The costs of replacing crew is significant; direct costs of upwards of €10,000 to replace one crew member, and let's not forget the lost time, impact on crew dynamics and the silly mistakes new crew make. But where will the drive come from to support captains and their crew to stay a bit longer before jumping ship?
At the Monaco Yacht Show two years ago Impact Crew ran a session involving industry professionals, from recruitment and management to captains and crew, with the specific purpose of identifying what drives crew turnover and what to do about it. And yes it was identified that Crew Dynamics and Poor leadership were key in the process. The introduction of HELM Operational and Management is a start on that journey to see leadership aboard improve. Unfortunately, HELM alone will not make the difference. Earlier this year Impact Crew conducted the crew turnover survey, which further compounded the evidence that on board leadership was one of the primary drivers of crew turnover, with 64% of junior crew leaving as a direct result of the leadership they experienced.
Why are senior crew not rushing out to better their leadership skills? This year during the Monaco Yacht Show Paul Bennett of Impact Crew facilitated a leadership discussion kindly hosted by the PYA. Paul is a professional speaker and has spent the past 10 years at Henley Business School and Southampton Business School – supporting industry leaders. He brought lessons from the corporate world to the industry highlighting a number of core skills successful senior crew demonstrate.
There were a number of key questions that Paul asked the audience of captains and senior crew:
What makes leading aboard Superyachts particularly unique or challenging?
Different from a hotel – you are existing in a potentially hostile environment
Different from the tanker – as well as transport, you also have to provide top quality service
What are the core skills required by those leaders?

Probably no different from many leaders, just when it goes wrong the fall out is significantly greater!

What are the barriers to leadership development in the industry?

Interesting responses – from arrogance to ego, to inflexibility and an industry stooped in tradition.
During the show, I bumped into many crew who had attended our HELM or on board training. Their responses to continuing their leadership journey and experiencing on board whole-crew team development was very positive. Unfortunately there still remain two big barriers. How do we get the industry to change its perception that needing this type of development means that you are an inferior leader? Interesting the difference in attitudes, as shore side managers receive recognition and are admired for taking this type of development. And how do we get the senior crew who have never experienced leadership development to "try it"?!
This is what led us to our last question - How can we overcome the barriers to leadership development in the industry?
We need your help to answer this, so please get in touch and let us know your thoughts.
E-mail me karen@impactcrew.com and tell us:-
What are the barriers to non-compulsory leadership development in the industry?
What can be done to overcome the barriers?
Alternatively complete our quick data gathering survey online by using this link:- surveymonkey.com/r/ImpactCrew
Check out our new website, meet the team and take our online leadership challenge … if you dare! Visit impactcrew.com
Impact Crew offers on board team and leadership development. Contact us to see how we can enhance your yacht's crew longevity.