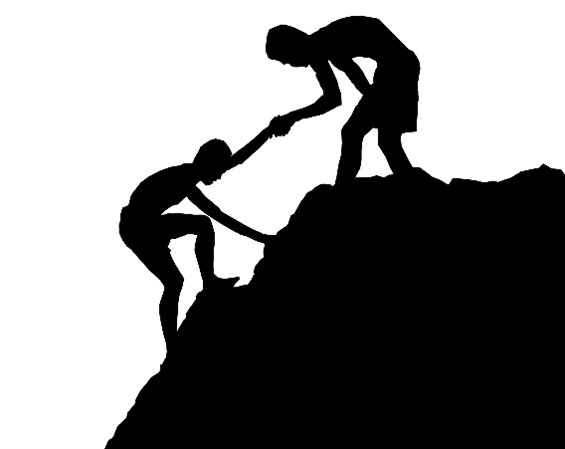 Great Mentors - Could you be one?
The Islander – October 2021
< Back 70% of learning occurs on the job, with just 10% coming from formal training
How much learning occurs on the job? We know that a 'greeny' fresh out of school and clutching their STCW will join your vessel keen as mustard and ready to learn all they can. As senior crew on board you are expected to support that development and regularly do so. No surprises then that 70% of learning occurs on the job, with just 10% coming from formal training and the final 20% through observation.
However, as crew progress into more senior roles there are increasing expectations that much of the learning occurs in the classroom. For many this is true, and they will attend formal courses and pass exams before taking the next step up the career ladder. However, the more senior positions often encompass issues that are much broader than just a set of technical skills, and some of the decisions that will need to be made will demand knowledge not covered in the classroom. In the corporate sector many organisations encourage those wishing to progress in their careers to find themselves a Mentor to support their growth and development.
What is a Mentor and how is that different from being someone's senior? A Captain or Chief Officer could make a great Mentor to one of their own crew, however, they could also make a great Mentor to someone from a different yacht. A Mentor is generally defined as someone who is more senior and experienced than their Mentee, and who wishes to pass on what they have learnt. They can support their Mentee in a number of ways, from improving their performance and knowledge, to career development and acting as a sounding board. The arrangement is usually entered into voluntarily by both parties, and they will spend an hour or so every 2-3 months with them. And oh yes – Mentors are not paid!
The role of the Mentor is very much driven by the needs of the Mentee. As a Mentor you may help them to clarify their goals or review an experience and help draw out key learning points. There will be times when you will be able to offer advice or suggestions, or even challenge some of their decisions and thinking. However, ultimately it is the Mentees decision and a good Mentor does not force their thinking onto their Mentee or tell them what to do.
To be a great Mentor, aside from the appropriate technical knowledge, skills and experience, you will also need to be a great listener, have patience and a genuine desire to help someone else.
The benefits to a Mentee are obvious, but why would you want to be a Mentor? For the greater good of the industry, for altruistic reasons, or just because it feels good to help someone else! It can also bring you other benefits, such as developing your leadership and coaching skills.
If you would like to develop yourself to be a great Mentor, Impact Crew is here to help. We specialise in supporting and developing your leadership, coaching and mentoring skills, on board and ashore, individually and in groups, bridging the gap from classroom to on board practices. Call us now to find out more.